Coal
One Tonne Australian Coal Sculpture
$50 000
Made from 100% hand picked Australian Coal taken directly from the coal face. I love the look and feel of coal and I can not believe that people do not appreciate it's natural beauty. One day Tiffanies will be selling coal instead of diamonds. People should be worshiping coal idols not golden idols. Coal is just absolutely beautiful to look at. A timeless piece. Millions of years in the making.
Life Size Dump Truck Painting
$US 3 500 000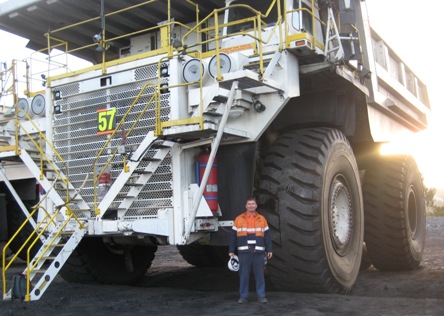 I love driving dump trucks.
These paintings are the same dimensions as the real thing. Oil on canvas.
You may have to build a house or gallery just for the painting.